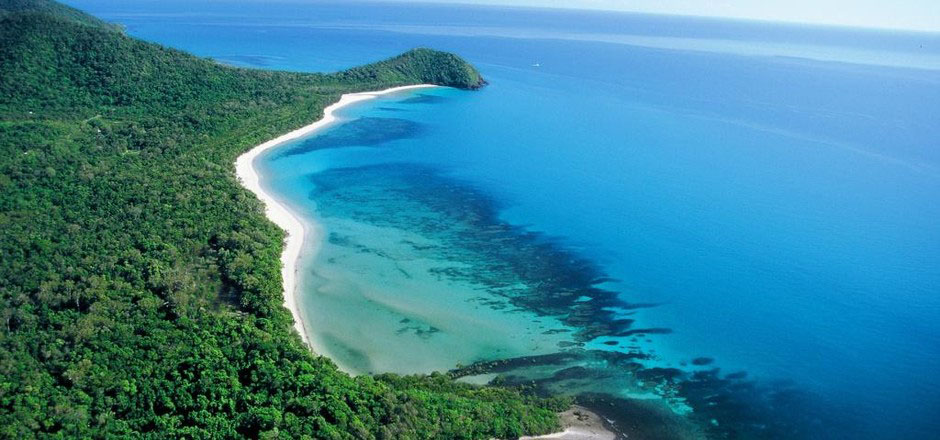 This page is for people who want to go further. You've had a look around our website and you'd like to get involved - talk to us or visit the station. Maybe you'd even like to come here as a volunteer, intern, student or researcher to get some hands-on experience with real science in a totally amazing environment - Cape Tribulation in the heart of the Daintree rainforest. Great! All of us here love to talk to and meet new people who want to share their enthusiasm, skills, ideas, and energy with us. It's what keeps this place alive and kicking!
Volunteering
Many people who come here as volunteers are members of the scientific community - as students, teachers, environmental activists, paid researchers, or science hobbyists. But if science isn't your thing, don't worry - there's lots to be done around here besides the actual science. So if you have any good, hands-on skills (anything from cooking, gardening, and building to computer programming), there's sure to be something for you to get involved with here. Still interested? Contact the station director, Dr Hugh Spencer (If this link doesn't work for you, the email address is hugh@austrop.org.au)
Interning
Are you a university student who would like to do a research project in Far North Queensland's wet tropics? Does your university offer university credit for external or overseas study? If so, the Cape Tribulation Tropical Research Station may be able to arrange for you to do your project here under the guidance of the station director, Dr Hugh Spencer and the station staff. To get the ball rolling, contact Dr Spencer (See "Volunteering" above).
Being part of a student group
If you are a student at university or in your last couple of years of secondary/high school and you would like to come to the station with some of your fellow students to discover a whole different way of life in the tropical rainforests of Far North Queensland, start by discussing some of your ideas for an educational trip here with appropriate staff members at your school (many universities and some high schools have special departments in charge of overseeing studies abroad) and if appropriate, having them contact Dr Hugh Spencer As above in "Volunteering", if this link doesn't work for you, you can contact him at his email address, hugh@austrop.org.au
Becoming a researcher
If you are an independent researcher, a postgraduate student working on an advanced degree, or a researcher affiliated with a university or other institution and you have a research project which would you would like to do at the station, please contact the station director, Dr Hugh Spencer to discuss the nature of your project, the amount of time you need to complete it, and any physical facilities or supervision you think you might need. As above, if the link doesn't work for you, you can email him directly at hugh@austrop.org.au
What is it like being a part of the station?
When you join the Cape Tribulation Tropical Research Station, whether on a short-term basis or for a longer period of time, you become a working member of a very special community. As a member of that community, you will be participating in all aspects of station life. What that means is, in addition to your special project or interest, you will be cooking, cleaning, caring for animals, fixing (The station's patron saint is Our Lady of Perpetual Maintenance - see below), weeding, rebuilding, sharing your experiences with your fellow community members, and contributing to the culture of the station. It also means that while you are here, you are here - full-time. In order for you to get the most out of your experience here (and because we need all hands on deck pretty much all the time!), we strongly advise you not to take on any outside paid employment during your stay with us.
Find out more about us (PDF brochure)
If you don't find everything you want to know about us or the station on this website, you might want to download our printable brochure . A good idea, especially if you plan to come here!